Guidance and Navigation System to provide shoppers to find the information they need.
2D and/or 3D Guidance and Navigation System to help shoppers find their shops and restaurants from directory kiosks or from their mobile devices. Car Finder enables shoppers to locate their rides with ease.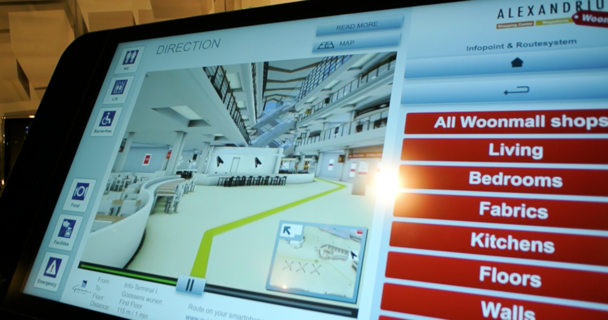 High Resolution LED Screen Integration with real time graphics and live video and information
We offer indoor find pixel pitch LED screens, transparent OLED and LED screens with custom content to enhance the shopping centre ambience.
In Shop Displays with high quality LED screens and Whisper Windows® to enhance ambience and attract shoppers.
Special in shop showcase with interactive transparent touch screen showoff product information and promotions.